It's that time of year when all the busy bees and the bleating lambs should be putting a spring in your step.
May brings a promising end to night frosts and a warmer climate. Soil is beginning to warm up sufficiently for seeds to germinate and plants to start growing, so now is a great time to get to those summer gardening tasks.
So we've compiled a list of 10 top tips to keep your fingers green and the month of May looking and feeling fresh.
1. Sowing Seeds Under Glass
Sow your annual and perennial plant seeds, flowers and vegetables in a greenhouse so they germinate now. You can put them out later when Jack Frost packs his bags (mid-end-May in most areas).
Those that need heat to germinate (65-77F) can be put above a radiator on a window ledge.
Tomatoes, peppers, aubergines, melons and cucumbers should stay in the greenhouse throughout summer.
2. Pruning Roses
Roses should be pruned hard by now to encourage growth. Some clematis can be pruned as well, or at least have all the dead growth pulled off.
3. Spring Cleaning
Make sure your borders are weeded and last year's dead heading complete. Everything should be cleaned up ready for the new growth which will spurt up very soon.
Put cane in to support perennials as well as for all runner beans and tall growing plants. Clean all flower pots, seed trays and tools; flush all last year's grime off them and ensure the greenhouse is clean enough to plant vegetables.
4. Grass Cutting
Now's a great time to mull over your summer plans by cutting the grass, ensuring that the mower has been serviced, the blades sharpened and the oil changed.
Trim the edges of your garden to keep it looking neat. Dandelions are your arch nemesis at this time of year, so make sure to at least cut the heads off before they have time to seed – or, ideally, pull them out by the root.
5. Increase Your Stock
A handy tip for all garden enthusiasts: take soft wood cuttings of perennials like phlox and chrysanthemums as soon as they come up to multiply your stock.
6. Mulch Soft Fruits
Here's how you know Spring's in full bloom – by mulching your soft fruits (red and black currants, strawberries, gooseberries and raspberries) you can help improve their growth and taste.
Simply cover them with compost, manure or organic matter, and you're sorted. After this, add general purpose fertiliser to the soil that's beginning to warm up.
If you've already mulched then try and gather some of the mulch back, add the fertiliser and then replace the mulch.
7. Take Care Of Your Baby Plants
Grow your plug plants (young plants with complete, independent root systems) by plotting them into bigger plots so they don't get root bound; they can go out as soon as the bitter frost is over.
8. Watering And Feeding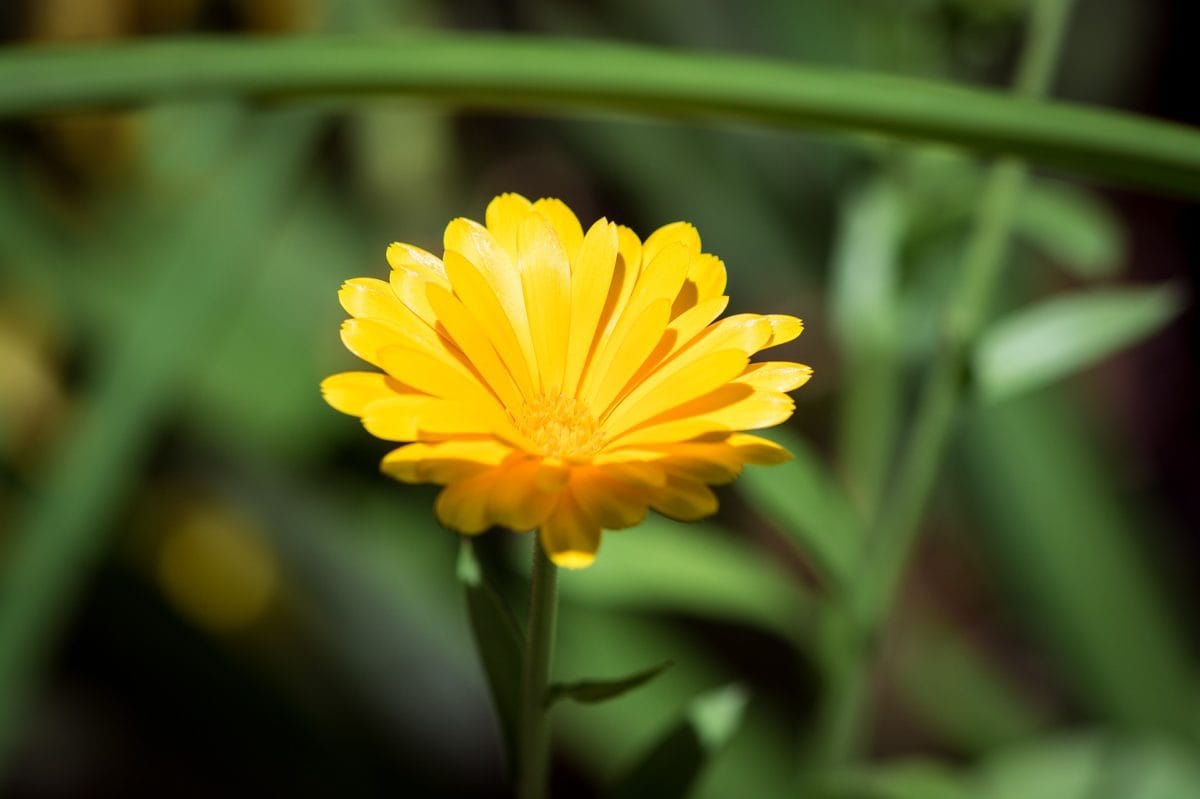 It goes without saying, but be sure to take care of your plants' growth if the weather is hot (extremely unlikely, but important nonetheless).
Open the greenhouse windows and vents to allow the air to circulate to prevent pests getting a grip. Grow marigolds in the greenhouse alongside your veg to prevent whitefly as they don't like the scent.
9. Beat The Heat
Plant early potatoes when the soil is warm enough, or in pots in the greenhouse.
If you're really keen, plant in all your veg now – but make sure it's under glass or it's warm outside, otherwise it won't grow.
Sweet peas are also great to plant right away, if you haven't already.
10. Watch Out For Those Pests!
Nothing causes more garden anxiety than pesky bugs and critters!
Get slug traps or bait ready for the annual invasion to avoid losing vital plants. Get the netting over the veg plot to stop cabbage butterflies laying their eggs.
[ Read more: How to Get Rid of Garden Pests Without Chemicals ]
Final Thought
By the end of the summer you should have your garden looking exactly like it does in the brochures.
Have you got any useful gardening tips to make your May garden look marvellous? Share with us on Twitter @greenerideal.